In our Insights report we detail the Water Night 2022 campaign and the new and exciting elements we produced, along with results, conclusions, and recommendations for 2023.
Key highlights include:
40% increase in registrations from 2021
89% increase in website page views
We raised a total of $102,500 in sponsorship funding from 12 separate sponsors which was $10,500 more than the previous year
The paid social media campaign was overall more successful and had an 80% increase in impressions from 2021
26% increase in water literacy
Key recommendations:
Increase support significantly to be able to have further national media coverage and reach, to engage schools, universities, and sponsors earlier in the year to drive more awareness and to continue to build momentum on the strategy and call to action.
About Water Night 2022
For the third year running, we challenged Australian households to sign up for Water Night and not use their taps from 5pm-10pm on 20 October during National Water Week. No taps, no showers, no running water.
The theme for Water Night 2022 was 'Water – it's life in every drop' we chose this as it encapsulated the essence of how intricately connected water is to all forms of life, without it, nothing can survive. Highlighting the value of water and connecting it as life itself was a strong way to enable people to reflect on just how important water really is. The call to action (CTA) was to 'Join a nationwide community supporting stronger action on climate change and water awareness'.
Water Night has been an ongoing annual, national water awareness event for three years. In 2022, Water Night had Australian Government federal support from the Department of Climate Change, Energy, the Environment and Water and state support with Taswater, Tamworth Regional Council, Dubbo Regional Council, Tweed Shire Council, PowerWater, Midcoast Council, Wannon Water and Water Corporation. Water Night received broader support from Water Services Association (WSAA), and product innovators Lawn Solutions, WaterUps and Hoselink.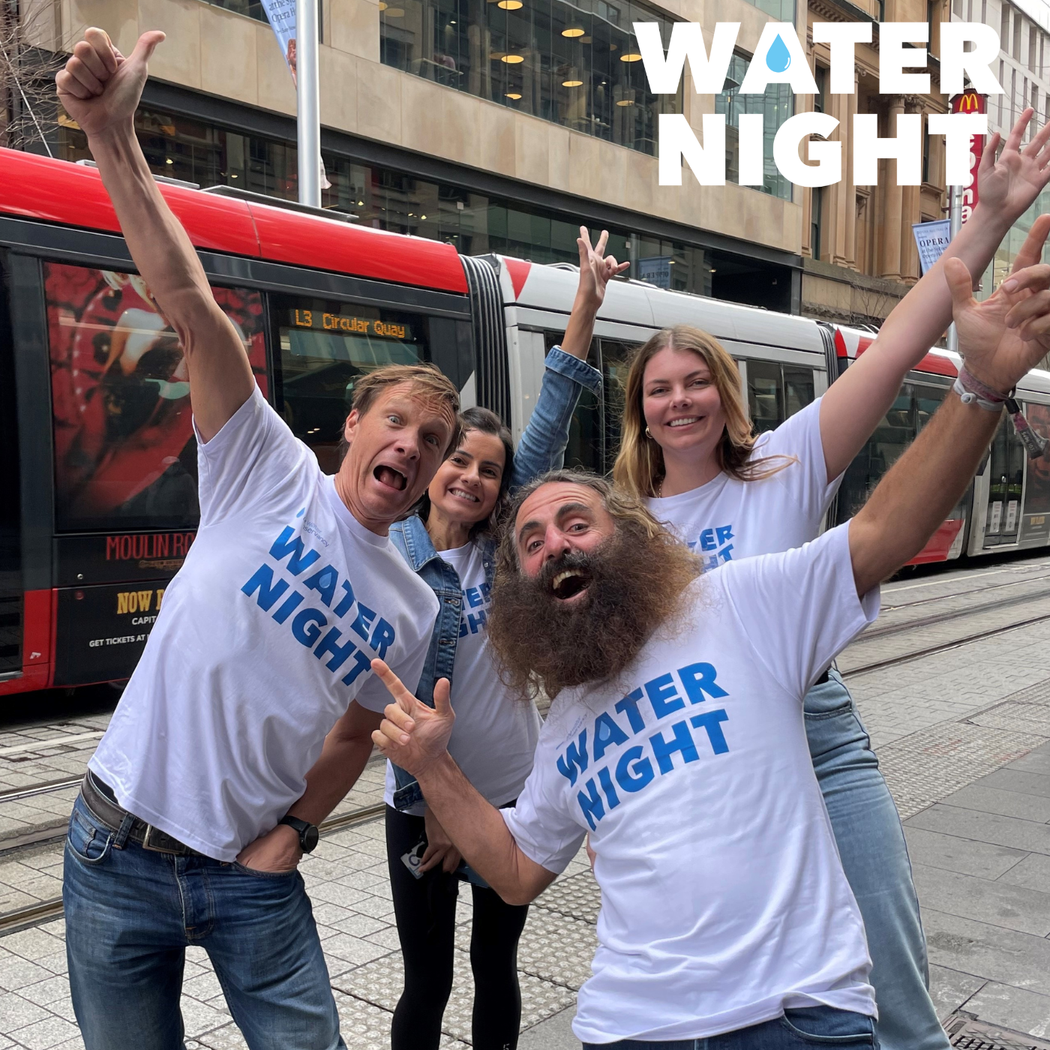 Water Night gives every Australian an opportunity to see for themselves just how often they reach for the tap and learn new ways they can be more sustainable when it comes to their water usage.
Report: Insights from Water Night 2022