Overview
Walter Smart and Friends is a live theatre water education program, delivered in partnership with Gibber Educational, designed to excite and educate primary school students about the urban water cycle and the benefits of water efficiency.
Walter Smart and Friends comprises an innovative, fun, educational pantomime style performance and an interactive follow-on workshop. It includes original music and songs, comedy, and multimedia to captivate primary students and reinforce key water efficiency messages.
With an increased knowledge and raised awareness of all the easy ways they can use water wisely, the program leaves primary students with a positive can-do attitude, motivated to make changes to how they use water themselves, as well as being inspired to tell their family and friends all the simple ways they too can use water smartly.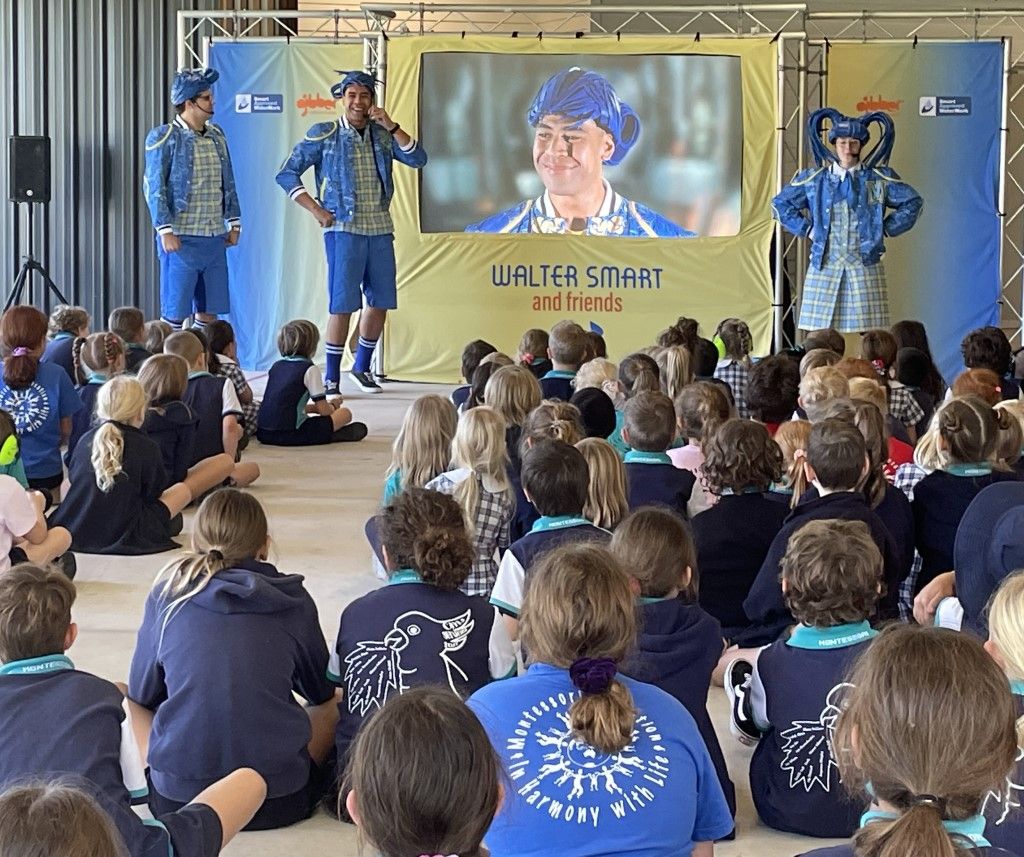 We're committed to empowering the next generation of water users. This primary school program achieves that.
Highlights
We successfully launched during the COVID-19 pandemic with 20 schools in South East Queensland - sponsored by Unity Water.
During April and May 2021, approximately 4,507 students from Moreton Bay, Sunshine Coast and Noosa participated. Students and teachers rated the experience highly and considered it better than other water incursions they had experienced.
In December 2021 we delivered 11 performances to primary schools in Dubbo – sponsored by Dubbo Regional Council.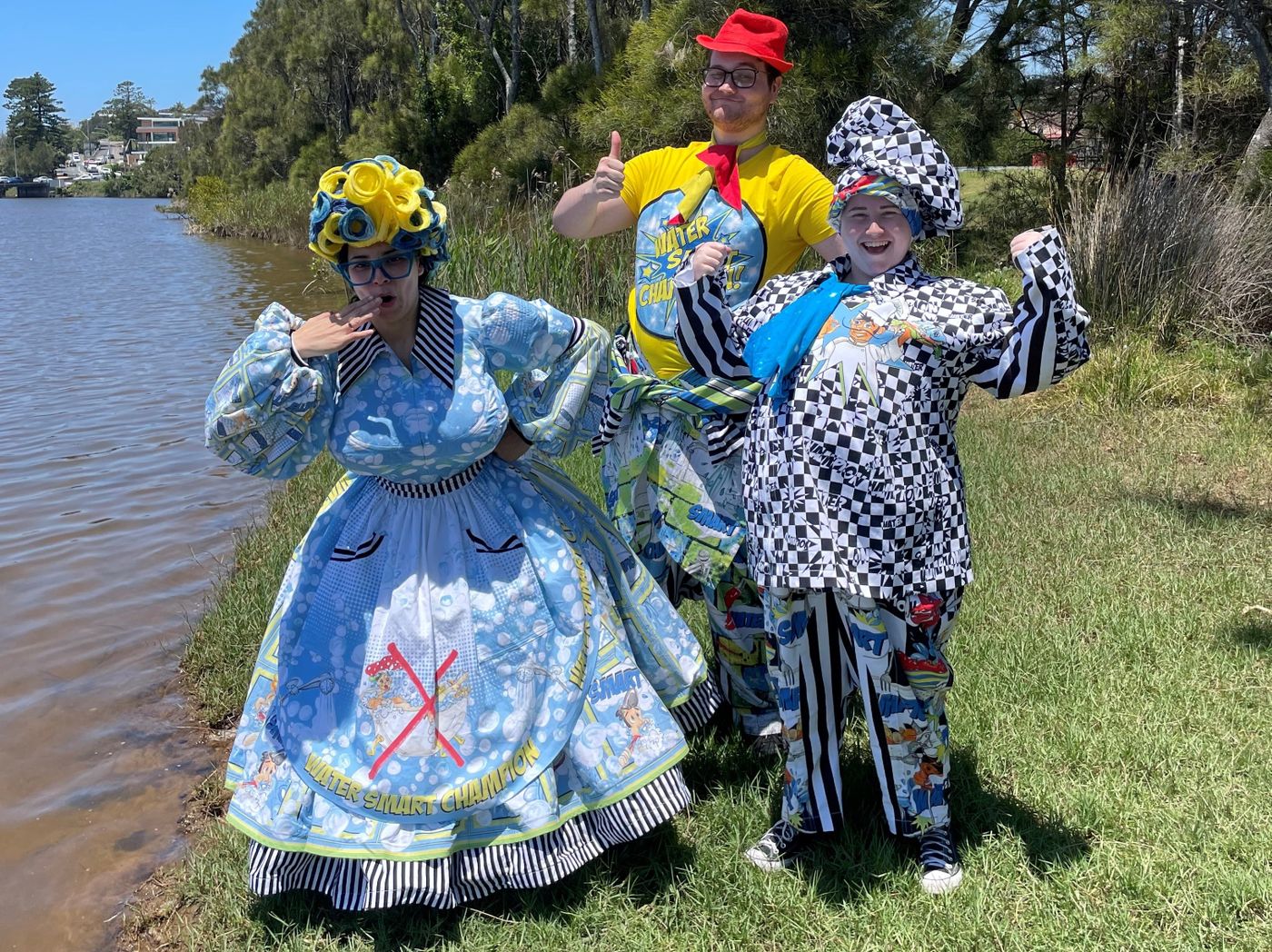 What are people saying about Walter & Friends?
"I found the whole presentation highly educational and entertaining. The right amount of information provided and then reinforced with character portrayals. Loved it! Please email for a return show in 2022."
"Very good, educational & entertaining for the kids. It all had an impact, particularly the comedy! The children loved being a part of the water saving line, it helped them understand how they could save water. It really raised our awareness of how much water we actually waste when we aren't waterwise."