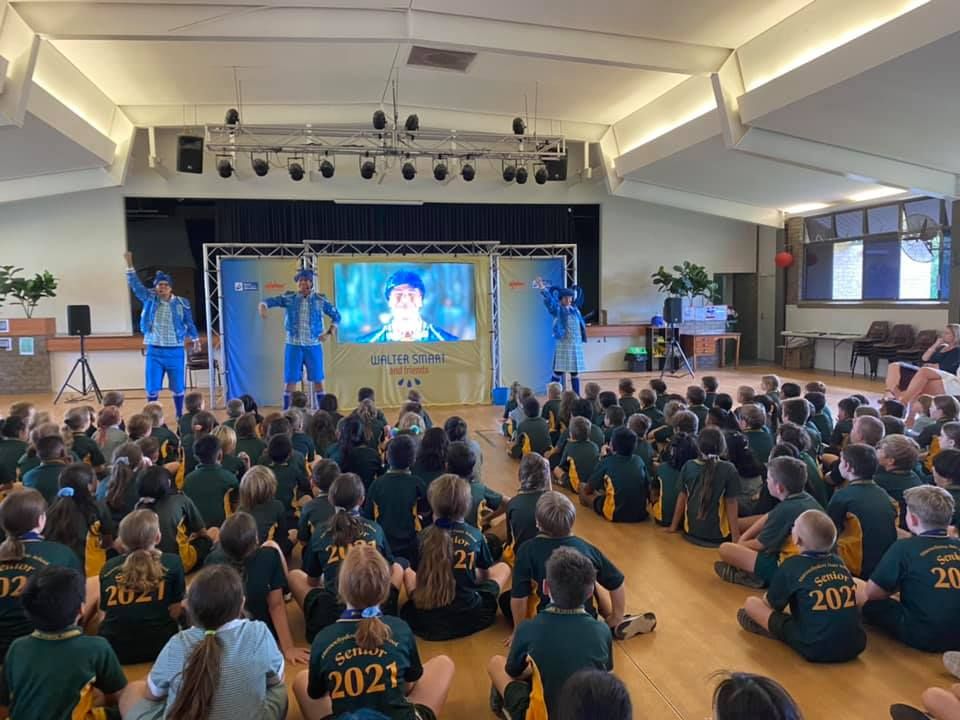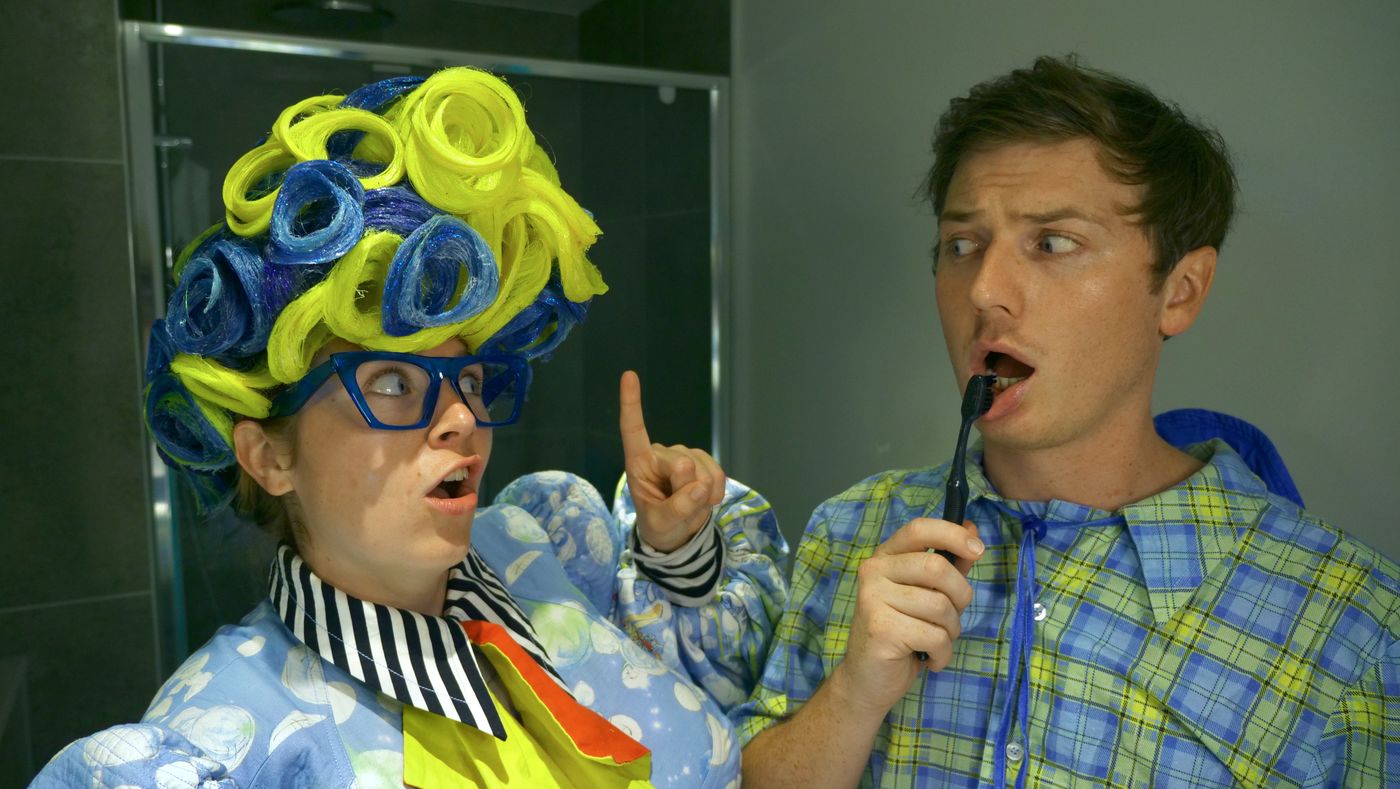 Introducing Walter Smart and Friends Performances and Workshops
Walter Smart & Friends is bought to you by The Water Conservancy and developed and delivered by international theatre company, Gibber. This fabulous program compliments key aims of the f–6 Australian curriculum for science and HASS, linking perfectly with the emphasis on sustainability as a priority for study across all learning areas and subjects.
This performance and workshop package covers water supply, treatment, 3ps, water efficiency and water wise behaviour and more. Gibber Educational have been working in Australian schools since 2013 so the perfect partner to work with us on this.
The Walter Smart and Friends program aims to educate and motivate children to make small changes to our water behaviours.
Schools are hungry for unique, impactful and effective incursions?
Water utilities and local councils are perfectly placed to educate the next generation of householders whilst adding extra value to the water curriculum and lesson plans. As part of your sponsorship we can include your branding and water efficiency and literacy themes.
Would you like Walter to visit schools in your service area?
This educational package is available when booked as part of a 4-week block - 9 schools a week.
We are ready to take bookings for 2022 now
If you would like more information, or you would like to hear more about program results, or you would just like to book some sessions for schools in your area, please contact us at info@thewaterconservancy.info.
What can schools in your area expect to see?
This aqua savvy family spend their time finding ways to waste less water every day, the smarts are on a mission to become smart water champions - inspiring and educating students about water use and waste management.
Aligned to the Australian curriculum, the 45-minute, high energy, pantomime performances and follow on 15 minute workshops are designed for the whole school which brings the smart family to life.
Original music and songs, comedy, and multimedia captivate and motivate a young audience.
An interactive experience, with year two students taking part in a post-performance learnings workshop.
Characters such as the water smart gran, the singing chef and of course Walter Smart himself, original music and songs, bold costumes, comedy and multimedia empower students.
Award-winning, designer costumes create an exaggerated cartoon-like visual.
A multi-media media screen ensures a visual experience that maximises student learning and reinforces all key objectives.