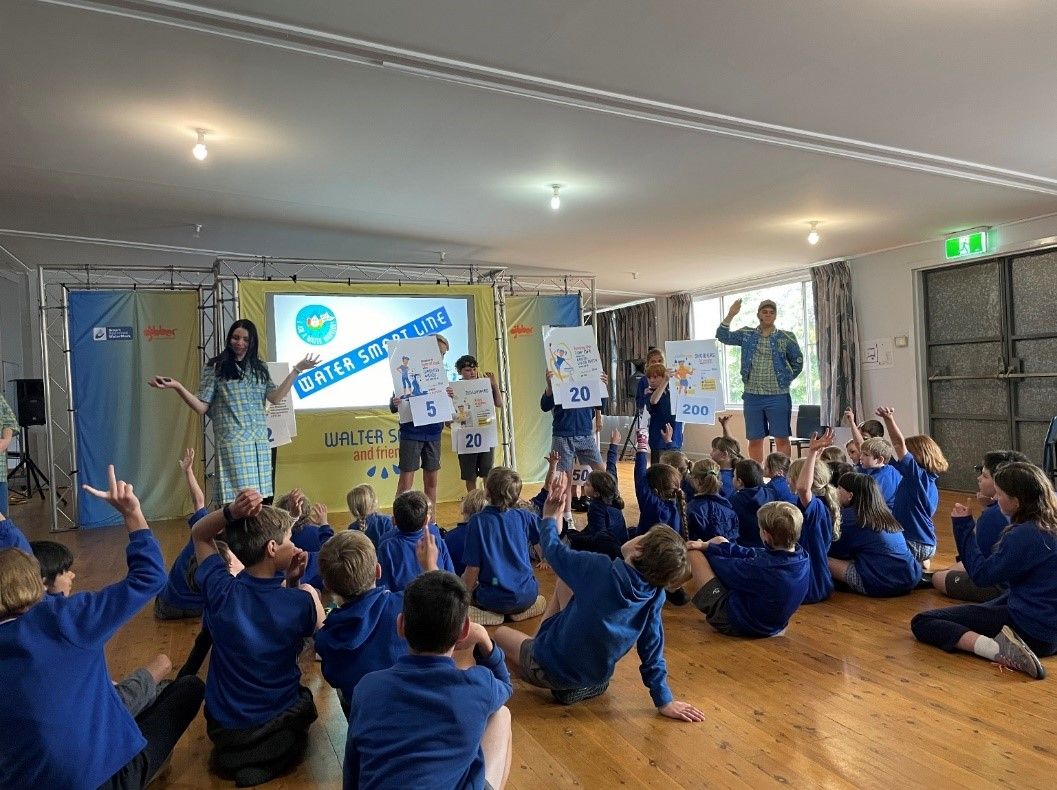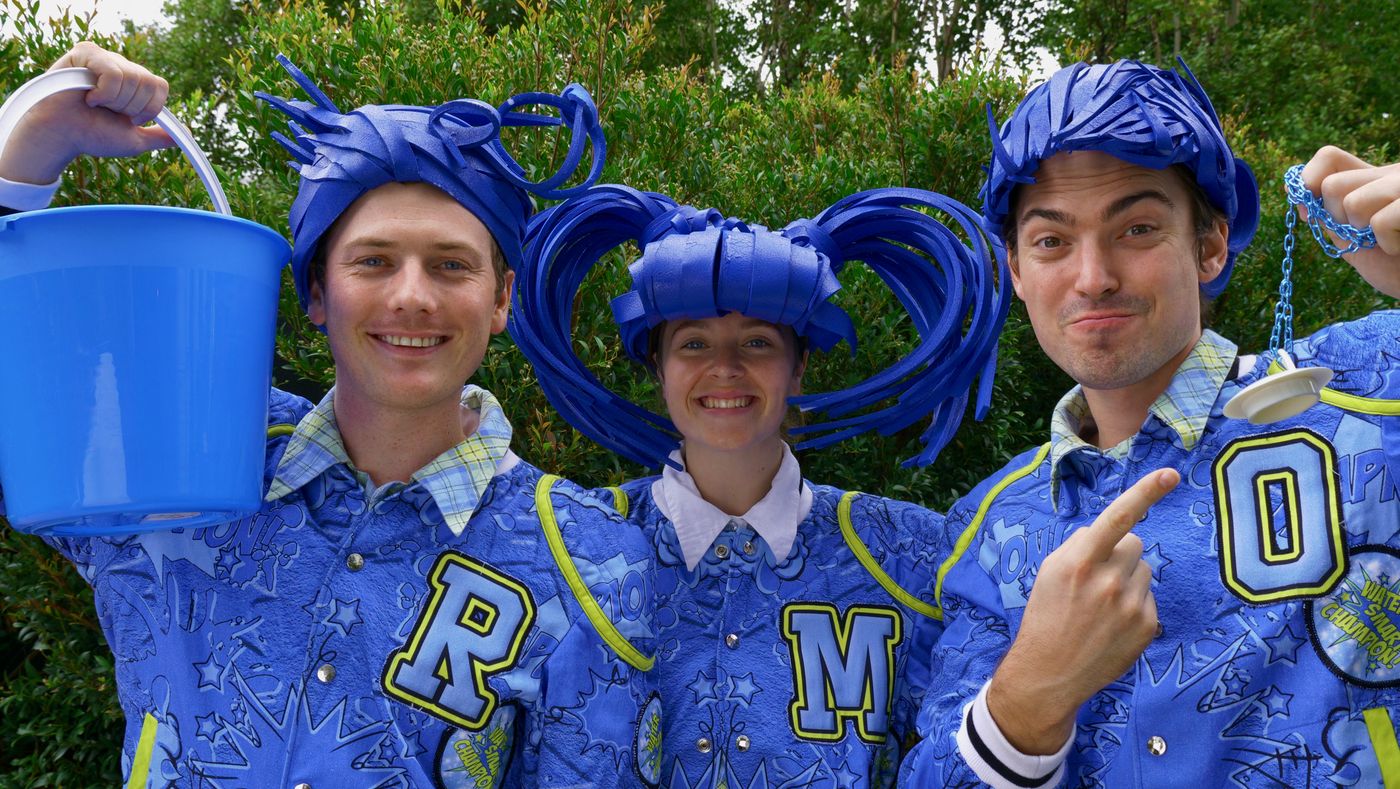 Introducing Walter Smart and Friends Performances and Workshops
Walter Smart & Friends is bought to you by The Water Conservancy and developed and delivered by international theatre company, Gibber. This fabulous program compliments key aims of the f–6 Australian curriculum for science and HASS, linking perfectly with the emphasis on sustainability as a priority for study across all learning areas and subjects.
This performance and workshop package covers water supply, treatment, 3ps, water efficiency and water wise behaviour and more. Gibber Educational have been working in Australian schools since 2013 so the perfect partner to work with us on this.
The Walter Smart and Friends program aims to educate and motivate children to make small changes to our water using behaviours.
Testimonials
"Our school thoroughly enjoyed the performance – thank you and please come again. The songs & great characters will help the children remember the main messages"
Teacher, Wongarbon Public School, Dubbo, NSW
"You're amazing and spectacular and also helped us learn new things about water"
YR 4 Student Orana Heights Public School, Dubbo, NSW
Are you hungry for unique, impactful and effective incursions?
Water utilities and local councils are perfectly placed to provide these experiences to help you educate the next generation of householders. The content will add extra value to the water curriculum and lesson plans you currently implement.
Would you like Walter to visit schools in your service area?
This educational package is not available to schools directly since it makes sense to ensure economies of scale with the tours. However it is made available through councils and water utilities as a 9-school package. Fees can be made available on a per school basis but are more cost effective when booked as part of a 4-week block - 9 schools a week.
We are ready to take bookings for 2022 now
If you would like more information about the program or you would simply like to show an expression of interests in Walter coming to your school please confirm who your water supplier is when you contact us.
Watch the video to find out what schools in South East Queensland thought of Walter Smart and Friends.