The Water Conservancy is passionate about water and works to facilitate community and business strategies to conserve more and waste less. It's a challenge to make water front-of-mind for many water users, so we acknowledge that great leadership amongst Australian businesses and communities is what makes the difference to driving a sustainable vision and success.
We support The Leadership Institute in their efforts to build great leaders and their mantra that 'with access to the right people, the right training, in the right format' that they can empower you to become a leader of tomorrow; a leader who drives success through ethics, innovation, equality and strategy. Hence us sharing two dynamic summits with you that you may benefit from attending.
"We launched The Leadership Institute in 2017 with the aim of creating a singular point of contact for all leaders and managers regardless of industry or profession. To become a truly successful leader, you must be constantly learning, developing and honing your management and leadership skills.
Our team works with managers and leaders, professional associations, industry leaders, executive coaches and our own partners and advisory panel to curate educationally focused professional development and training programs.
Based on our founding pillars, we curate bespoke seminars, workshops, in-house training and week-long educationally focused Summits that help professionals develop the necessary skills to succeed and build a professional network to prosper.
Dana Lightbody
EXECUTIVE-DIRECTOR & CHAIRMAN, The Leadership Institute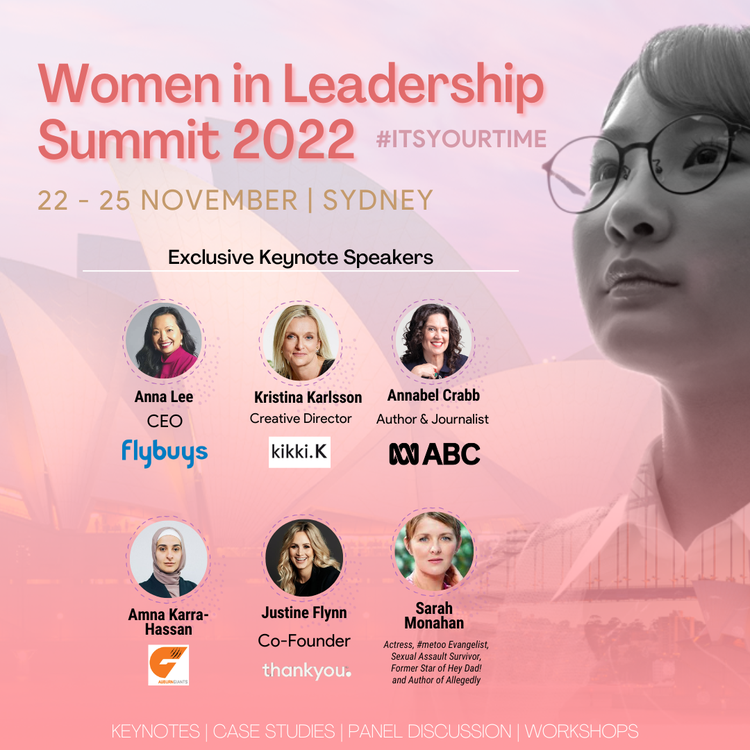 Women in Leadership Summit - 22-25 November in Sydney
THE BIGGEST WOMEN IN LEADERSHIP SUMMIT RETURNS AS WOMEN TAKE UP MORE FEDERAL GOVERNMENT POSITIONS THAN EVER BEFORE!
The 6th Women in Leadership Summit will empower participants with the experience and perspectives from a vast array of successful women from a variety of backgrounds – each sharing unique lessons from working their way to the very top of their professions.
All details about signing up can be found here:
https://www.theleadershipinstitute.com.au/women-in-leadership-summit/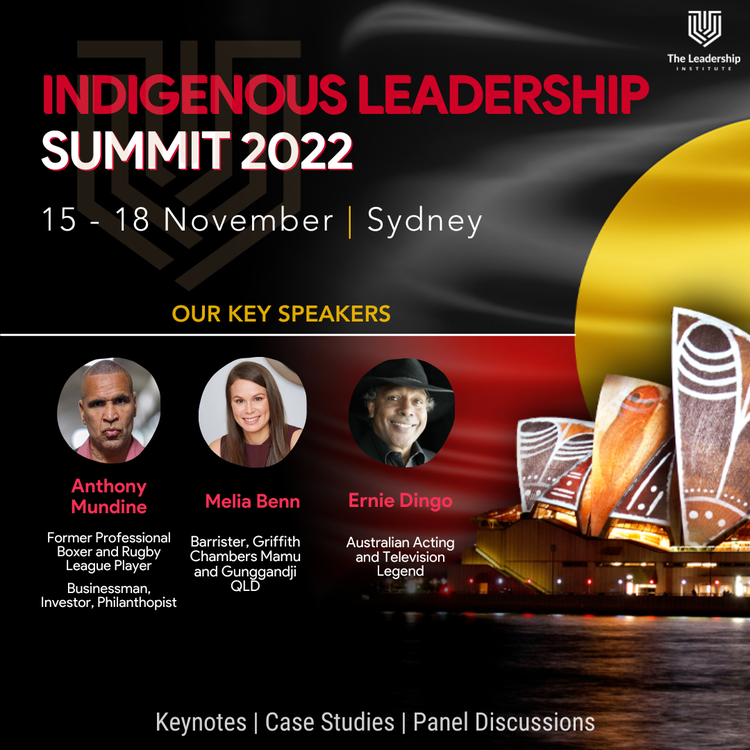 Indigenous Leadership Summit - 15 - 18 November in Sydney
THE ONLY FIRST NATIONS CORPORATE LEADERSHIP EVENT RETURNS AS THE ULURU STATEMENT FROM THE HEART RECEIVES CONSIDERATION!
Join the 'Indigenous Leadership Summit 2022' as they aim to change the leadership dynamic of Australian organisations for First Nations People. This event is where Australia's top leaders can have brave conversations to openly discuss the landscape for Indigenous careers, progression, and integration. Transforming employment outcomes and socio-economic statuses of Indigenous people, we can also impact education, health, and social outcomes across the board. Bringing together CEOs, Indigenous Affairs experts, and prominent business and social leaders in the First Nations community to discuss tangible pathways to change, this forum aims to move beyond rhetoric and produce a roadmap for better outcomes – in the leadership space and beyond.
All details about signing up can be found here:
https://www.theleadershipinstitute.com.au/indigenous-leadership-summit/