Examples of Smart Water Advice in use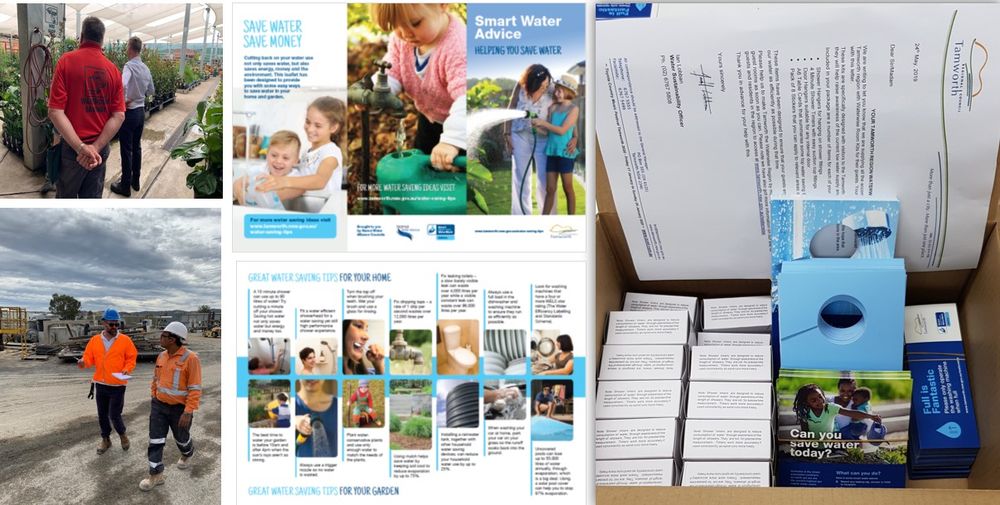 Tamworth Regional Council, NSW
Produced and mailed over 1000 hospitality kits to accommodation providers in the region
Mailed 19,000 householder factsheets to the community
Published School and Home Self-Water Audit worksheets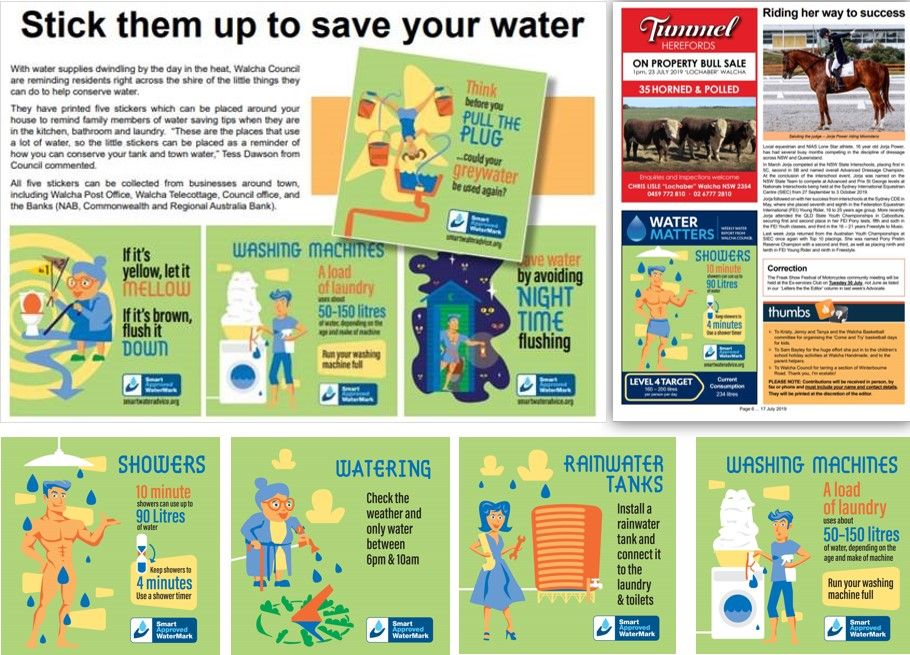 Walcha Council, NSW
Use of posters and Smart Water Advice content for an artcile in the local paper, The Aspley Advocate.
Use of social memes to inspire residents on their social platforms
Smart Water Advice stickers distributed by local banks and post office.
"Council has used Smart Water Advice posters in town shops and the social tiles on the Facebook feed and for weekly advertising in our free local Walcha paper. The humorous artwork is helping to deliver messages in a somewhat light hearted way during what is a very difficult time for our residents and businesses.'" Tess Dawson, Senior Manager.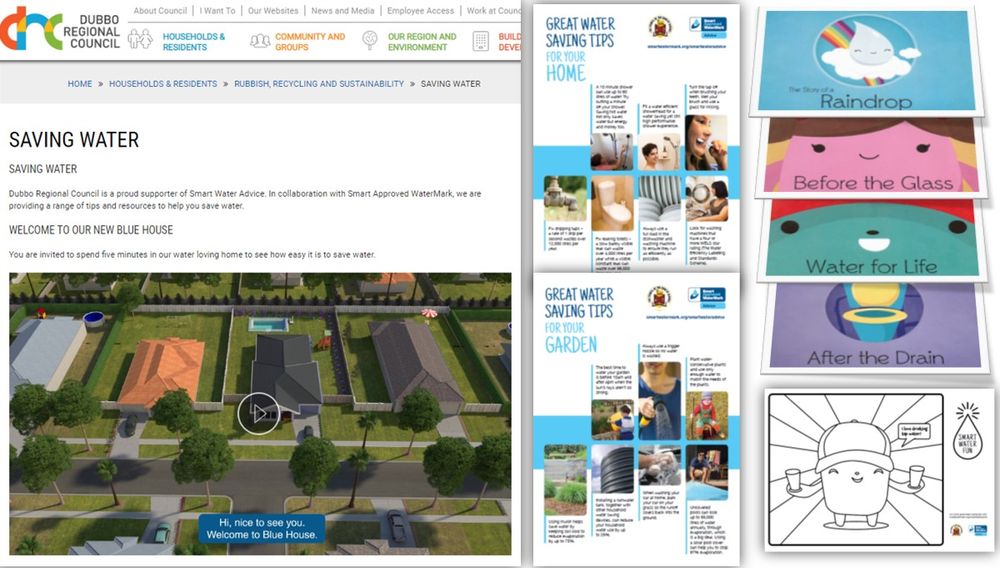 Dubbo Regional Council, NSW
Embedded the Smart Water Advice Interactive Blue House on their website
Printed Water Booklets and educational materials.
Mailed Bill inserts to residents
Armed accommodation providers with table cards and stickers
Launched a real customer water efficiency show home showcasing Smart Approved WaterMark products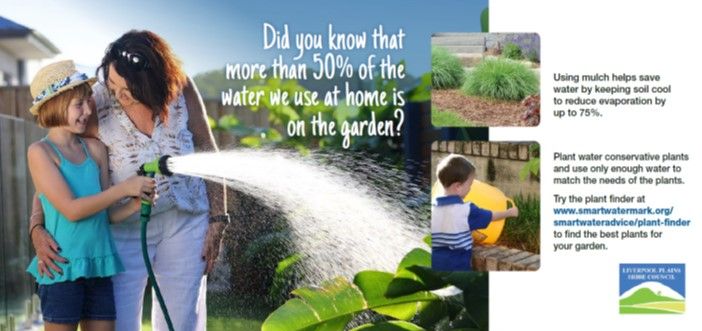 Liverpool Plains Shire Council, NSW
Experienced confusion in the community about why they had different restrictions in force in different locations.
This bill insert was intended to help with this and hopefully encourage some more participation towards conserving water via the tips on the web site.