Did you know that one in ten people in the world do not have clean water close to home?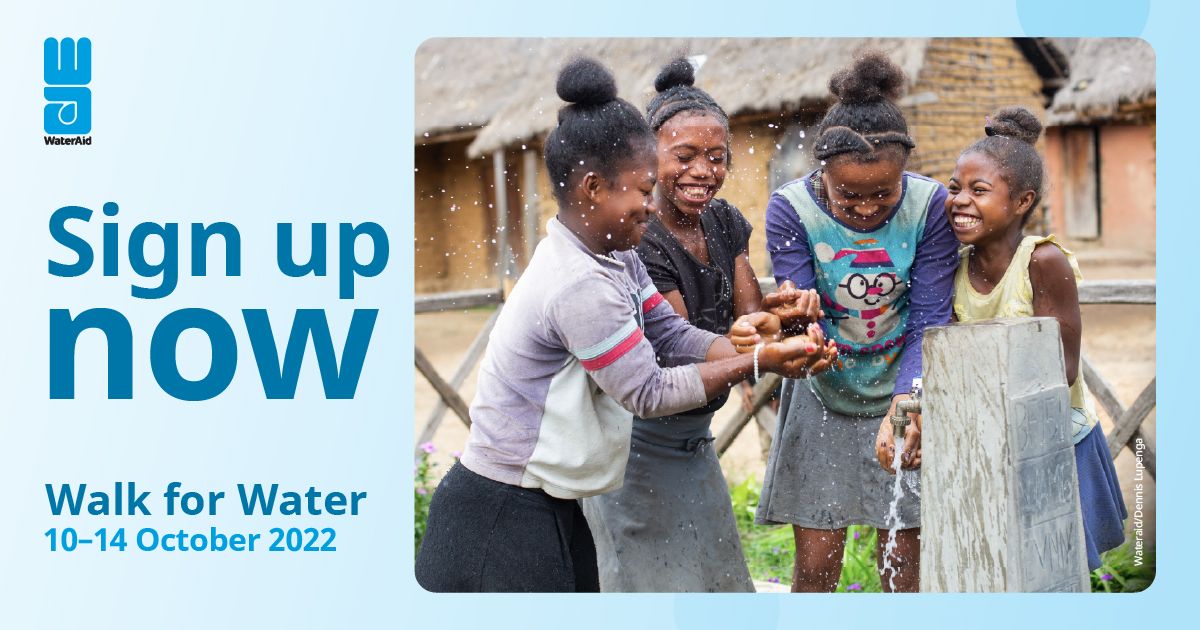 For hundreds of millions of people, that means long, dangerous and physically painful walks to collect water from sources that can be unsafe to drink. Many girls spend hours each day collecting water, which often means they are late for school, or miss school altogether.
Our friends at WaterAid Australia will be running their annual Walk For Water event between 10-14 October 2022 before Water Night on 20 October. Walk for Water calls on participants to walk, run or ride for five days to raise funds and support universal access to water. We are pleased to walk/run/ride with our friends at WaterAid to support everyone, everywhere to have access to clean water.
Funds raised through Walk for Water will help communities around the world gain access to clean water sources close to home, freeing up women's time and enabling girls to spend more time at school.
"Getting involved in Walk for Water is a great way for people to show their support for increasing access to safe water across the globe. It's also an opportunity for workplaces to boost health and wellbeing, and come together for a really important cause". - Tom Muller, acting CEO of WaterAid Australia
By taking part in Walk for Water, you'll help people around the world access clean water for the first time.

Sign up today here: https://fundraise.wateraid.org.au/event/walkforwater-2022

Water is our most precious resource and at the Water Conservancy, our programs aim to encourage more Australians to value water and understand how vital it is for our lives. Read more about our programs here. Learn more about Water Night and sign up here to join a nationwide community supporting stronger action on climate change and water awareness.